The Founders
The Founders
In 2005, a small group of Oregon salmon fishermen, marine ecosystem scientists, and resource managers formed a partnership to begin developing new approaches to help fishermen conserve weak salmon runs. The partnership is Project CROOS (Collaborative Research on Oregon Ocean Salmon). Project CROOS is a new type of research enterprise based on principles of collaborative research, innovation, and "real time" science. The core focus of Project CROOS is to understand salmon migration patterns that, in turn, will help improve salmon management. Through this work, the Project CROOS partners also realized that the research enterprise created new possibilities for collecting, tracking, and sharing information with a broad range of communities and partners. This realization spawned the vision for Pacific Fish Trax. The vision has developed into a dynamic information system that tracks fishery and seafood information while also engaging people to get involved in supporting and sustaining West coast fisheries.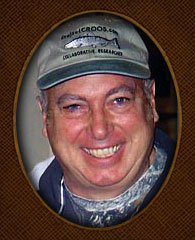 A Tribute to Scott Boley
Pacific Fish Trax is also the brainchild of visionary fisherman, Scott Boley. His remarkable foresight recognized the need for a centralized website that could meet the needs of scientists, managers, fishermen, and marketers. He envisioned the website as a way to connect people who care about sustaining fisheries, their supporting habitats, and the human communities that depend on these resources.
Scott Boley passed away in 2007. A husband, father and businessman, Scott lived in Gold Beach, Oregon. His wife currently runs the fish business they started in 1998, Fishermen Direct.
Scott Boley tirelessly promoted healthy fishing and collaboration between fishermen and scientists. It is with genuine gratitude when we say that a view of Pacific Fish Trax is not complete without understanding his dedicated efforts.